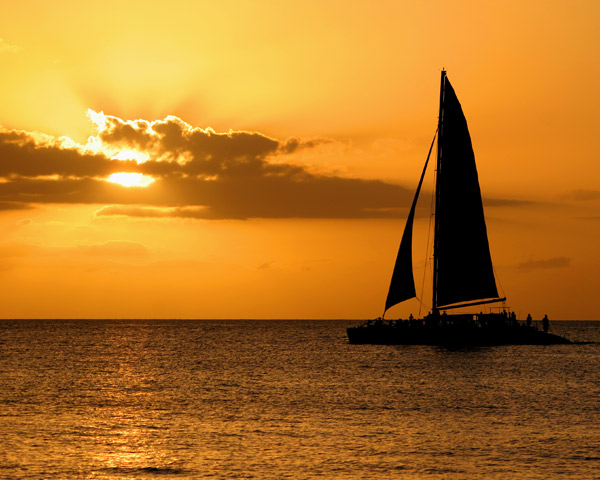 Well, I very frequently answer questions on Quora. And even though Q&A platform hosts a plethora of topics, I find many questions coming from teenagers or young college going folks about life. They seem to ask very depressing questions about having lost interest in life? Or have failed in life at the age of 19? ( which stunned me for a while..) or having failed in exams repeatedly and so lost interest in life? And even few of them write about having no girlfriend, and so depressed in life and even going to the extent of being prepared to commit suicide?
I find that many of the questions and worries arise at that time are due to over-expectations from life. At that age, we feel the world is perfect, because we are taught so at school. We think we should never fail, because we have always been good at school. We think if we fail, that's the end of life, because our friends will move on to the next class or some good college, and we have lost the race. So, we have lost the chance in life to rise.
When I read these questions, I feel very sad at the thinking of these teenagers or young folks. Ofcourse, I am not very old either, but atleast I have crossed the stormy waters of teenage and even to certain extent the good old college days. All these questions come from over-expectation from life. Because the canvas of our understanding of life is very narrow at that time. And due to which, it is very easy to get entangled in the negative thoughts and ideas. So, whenever I see such questions, I feel it as an obligation to write answers to their questions to try to convince them with the reality of the world, and so they can start thinking positively about life. Here are some of the questions which asked.
https://www.quora.com/I-failed-in-life-I-used-to-be-a-topper-but-left-with-nothing-I-ruined-my-life-I-am-19-now-I-have-no-hope-in-life-and-waiting-for-the-end-Can-you-motivate-me-with-some-examples/answer/Abhishek-Karadkar-5
https://www.quora.com/Is-there-a-way-in-life-to-lose-gracefuly-Im-30-I-havent-had-a-gf-in-10-years-Im-a-college-drop-out-Im-autistic-I-live-with-my-mom-I-work-for-minumum-wage-I-want-to-die-every-day-Why-am-I-still-alive/answer/Abhishek-Karadkar-5
The above is a classic case of over-expectation from life. I find the problem is until school, we are being raised up in an almost ideal world, enclosed within the school premises and safe home environment. We are being guided by school teachers and even college mentors about the career decisions we need to take in life, or what subjects should we choose etc. But no one teaches the most important subject which is life itself! We hardly fail until we get into college, and even in university, we always strive to be A-grade student throughout. We have stable relationships until we reach college, where our parents support us, financially and emotionally, our school or college buddies are with us, and everyone is nice with us. But things change when we leave the secure home or college gates, and venture out into the world of job or business. We get hit with new deadlines, with work pressure, and no one seems to be trust worthy. Suddenly, we see we are failing at our work or even our relationships start to crumble, and then due to being raised in a near perfect world of a nice and goody environment, we suddenly lose interest in life. One breakup, or one failure shatters us completely. And slowly and steadily, people start losing interest in life, many blame of being tricked until school that the world is a good place, and they blame everyone in this world, except themselves. And then people ask the above questions when things totally go wrong or in a bad direction..
So, I wish we were taught in school or college itself that this world is not a perfect place. It is not fair either. When we are taught about physical education and science of how the world works, we are just taught the principles of how it works ideally! Rather, we need to be made aware of how imperfect this is and it is our moral obligation to make it perfect. We are lauded for our grades, and achievements, and special care is taken that no one fails, just to be politically correct. Rather, we should be allowed to fail and experience what failure is. Because it is better to fail at an early age, than to fail later in life. We are being conditioned to concentrate more on exams and preparation for cracking the tough exams, but the real puzzle is life itself, and no one even dares to crack this puzzle. People expect that we will learn as we grow up and get the experiences as time passes. But we are not taught that a set of bad experiences can shake our self belief and crumble us down. Because we are set to sail the boat in the stormy life, all alone. Its almost like sailing the boat without even knowing how to steer the boat in the right direction. Then when the storm of emotions due to some bad experience like failure in exams or getting a job, or even losing a loved one like parents or girlfriend hits us, how can we expect to sail this boat safely?
Hence, I feel this part is what is missing in life. That's why people ask such depressing questions on such platforms, and many even take the worst steps which inevitably decides the fate of their life. I feel this over ideal, over safe, over secure, over caring life in school or college is something a obstacle to know the reality of life. Even though many of us, like me, learn it the hard way sooner or later. But isn't it nice to know it before? Like for example exams like IIT entrance, SAT, CAT or GMAT for MBA entrance, or even UPSC for Indian Civil service are just entrance to a career stream. But when we are in school or college, we are taught that if we crack these exams, then life is SET. Then Life is the best with no money issues or job security problem. Its like a safety net for life. I was also eluded into this WEB of LIES… To my 28 year old self, I want to ask now that was it really worth preparing so hard for those exams? Has life been so good for me? Has it provided me a safety net?
My answer is a big NO! Infact, I faced some of the toughest problems in my life even after I had secured admission in one of the finest universities in the USA, or even after I landed a well paying job. The exam preparation didn't help me to solve my life problems. It just handed over me to the gates of a career which I didn't know whether it was right for me or not. It did not make me happy. Even after passing the exams, or getting a degree, I wasn't happy. Why? Because they were never my life goals or something I deeply wanted in life. They were the tasks which were assigned to me due to the influence of peers in school or college. Everyone was persuing them, and so we do not want to fall behind. So,we also enter the rat race, and slog hard to pass them. And then we get blacked out! So,the problem is even if we pass or fail them, life doesn't change much. Still people give so much over importance to them, that they get depressed when they fail in such exams.
So, this is the missing lesson of life. I learnt it through a hard way that above all such school or entrance exams, it is the life's exam that matters the most. And the bad part is there is no syllabus, no particular exam dates, no graders and no evaluation of it. We have to give this exam everyday, any time, with surprises and shocks, and we ourself have to evaluate whether we passed or failed….
So,till then, lets keep filling these missing part of wisdom in our life, which act as a wheel to steer our boat in the right direction…
© Abhishek Karadkar and abhiknotes.com, 2021. Unauthorized use and/or duplication of this material without express and written permission from this site's author and/or owner is strictly prohibited. Excerpts and links may be used, provided that full and clear credit is given to Abhishek Karadkar and abhiknotes.com with appropriate and specific direction to the original content.
Copyright © 2021 AbhikNotes – Powered by WordPress.com